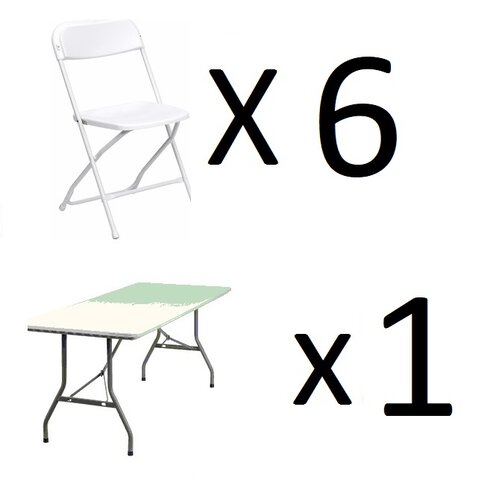 PACKAGE: six chairs / one table w/ table cover (CURBSIDE delivery and pick up)
Includes chairs (6) and tables (1) that are 6 ft long that comfortable sit 6 people ( 3 on each side).
Does NOT include set up. Contact us for quote and set up / take down if needed.
We drop it off curbside where we pull up with our delivery vehicle and pick up curbside, we do not take it to your set up area chairs and tables. Tables and chairs must be ready at curbside at pick up time otherwise additional fee is charged. Chairs and tables are plastic so any adult can carry the weight. Tables and charis are fully commerical so heavy duty.